Welcome to Goulburn & District Art Society Website
The Goulburn & District Art Society has a membership of dedicated artists whose aim is to foster art in the Goulburn and surrounds. It does this through regular painting days, workshops and exhibitions thus encouraging artists in their endeavours and drawing art to the attention of the general public.
GDAS ACTIVITIES DURING COVID-19 CRISIS
Provided there are no new restrictions on activities, the GDAS is able to hold its monthly meetings in the Art Studio.
We need your support for our monthly newsletter. Please send in (alexgamort@gmail.com) some photos and a few words about your new artworks.
Next Meeting
---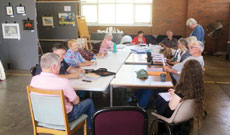 13th May 2021
11am
at the Art Studio
Cnr Combermere & Bourke Sts Goulburn

Newsletter
---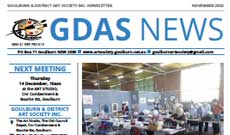 Workshops
---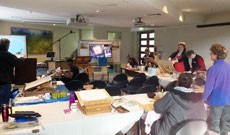 GDAS runs a number of workshops to improve our artists' skills and to share our knowledge. See below GDAS Workshops section
Coming Up
---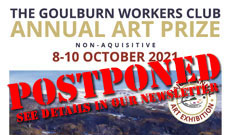 The Goulburn Workers Club Annual Art Proze 2021
WATCH THIS SPACE
GDAS Workshops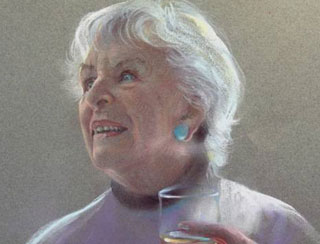 27th March 2021
Pastel Portrait
with Grace Paleg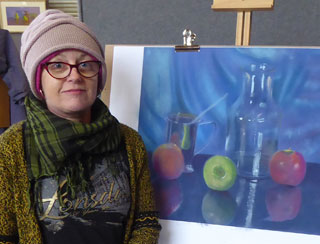 24th April 2021
Mark Making in Pastels
with Amanda Zurek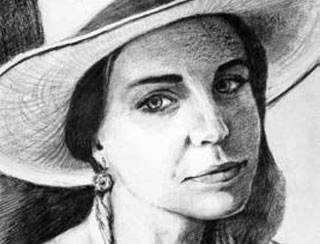 29th May 2021
Drawing Portraits – Attention to Details
with Katya Mortensen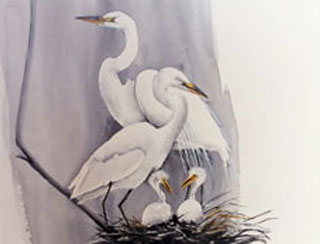 August 2021
Watercolours
with Helen De Jonge
All the workshops will be from 10am to 4pm (except Grace Paleg's one starting at 9am) and held at The Art Studio unless it is considered to be too cold, in which case they will be held at the Council Chambers. Participants will be advised.
Precise dates will be set for the various workshops.
Please add your name to the workshop lists at The Art Studio as soon as possible or contact Helen De Jonge on 4829 2300.